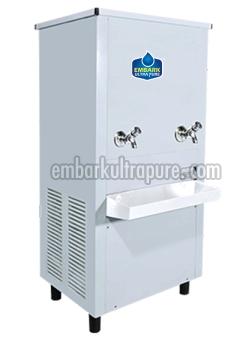 You know that water is a great need for every living being. The presence of water coolers in the office premises is very important. Remember, all of your employees do not come to the office every day with a water bottle, especially men! If they do not remain hydrated all through the day, they will become tired easily and will not be able to work with 100% concentration.

Every office employee has a legal requirement of an adequate supply of clean and fresh drinking water. Providing mineral water bottles to your employees every day is not a cost-effective solution. Instead, installing a branded good quality water cooler can save you a lot of bucks. Apart from providing numerous benefits, it makes a healthy, convenient, and eco-friendly solution to the demand of water supply in commercial places.

Health benefits offered by a water cooler:
• The presence of a water cooler in your office place makes your business clients and employees happy. Installing it in your office can be considered as a smart move made by you. It offers you plenty of advantages by making you, your office employees, visitors, and business clients hydrated. This eliminates the chances of having drained out, lethargic, and unmotivated employees in the workplace.
In a gist, it can be said that installing a water cooler is all about investing health, which can eventually lead to increased productivity and decides business morale.

• Everyone should drink at least 3 liters of water every day. But during the office time, most of you remain out of your home and maybe visiting several working areas, thus the availability of clean drinking water may be an issue. Without getting access of the fresh drinking water of the water cooler, you often tend to drink cold carbonated soft drinks which are not healthy at all and rich in sugar contents. This habit can make your employees fall ill, which in turn increases the number of absentees and performance relapse in your office.
So, having a water cooler at your office can make your employees healthy and dedicated to work.

• As previously said that drinking of plenty of water all through the day is a must for healthy living, the presence of one or a couple of water filters ensures the adequate consumption of water by people. This offers good digestive health and improved metabolism. It benefits the skin health as well by making skin look vibrant. Drinking plenty of water flushes out the toxins from the body, and also reduces joint pains.
Hence, it can be concluded that installing a water cooler at your office space is able to make all the employees and business clients healthy and happy. It demonstrates a domino effect all through the system – healthy employees lead to making lower absent records, and it ensures higher productivity, better motivation for work, and a handsome economic bottom line for the business.

If still, you have no water cooler at your office space, contact a reputed water cooler manufacturer in Delhi NCR to make the installations works ASAP!